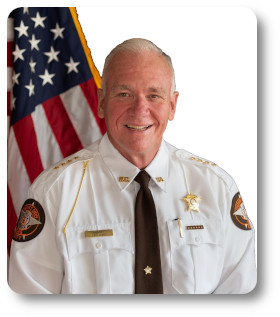 It is a distinct honor to serve the citizens of Ware County. I am exceptionally proud of the fine men and women of the Sheriff's Office who strive each day to keep the peace. They risk their lives each day to ensure the safety of our community.
I would like to express my sincere appreciation and deepest gratitude for the privilege to serve as Sheriff of Ware County. It is my belief that the Sheriff's Office should be operated with a common sense approach to the needs of its citizens.
I am committed to providing efficient, effective, and professional service to the citizens of Waycross and Ware County.
I would like to thank you in advance for taking the time to visit us online.
Sincerely,
Carl James
Sheriff, Ware County